We had the opportunity to head over to Oregon State's Fermentation Science Department in December and take a Sparkling Wine Sensory Seminar. It was fantastic! On Saturday we spent the day in a classroom on campus, learning about the different processes of making sparkling wine as well as the different flavor profiles typically associated with specific sparkling wine styles. Oh and tasting a bunch of sparkling wines!
Then we spent a day with the winemaker at Argyle. Nate showed us around the cellar, let us taste some base wines, and then shared some finished wines with us. It was so much fun to hear about how he makes his wine and the decision making process he goes through with each block, varietal, vintage, and more. Marshall was uber jealous of all their oak barrels and is thinking he would like to experiment with barrel ferments and barrel aging, I was super jealous of their gorgeous drains!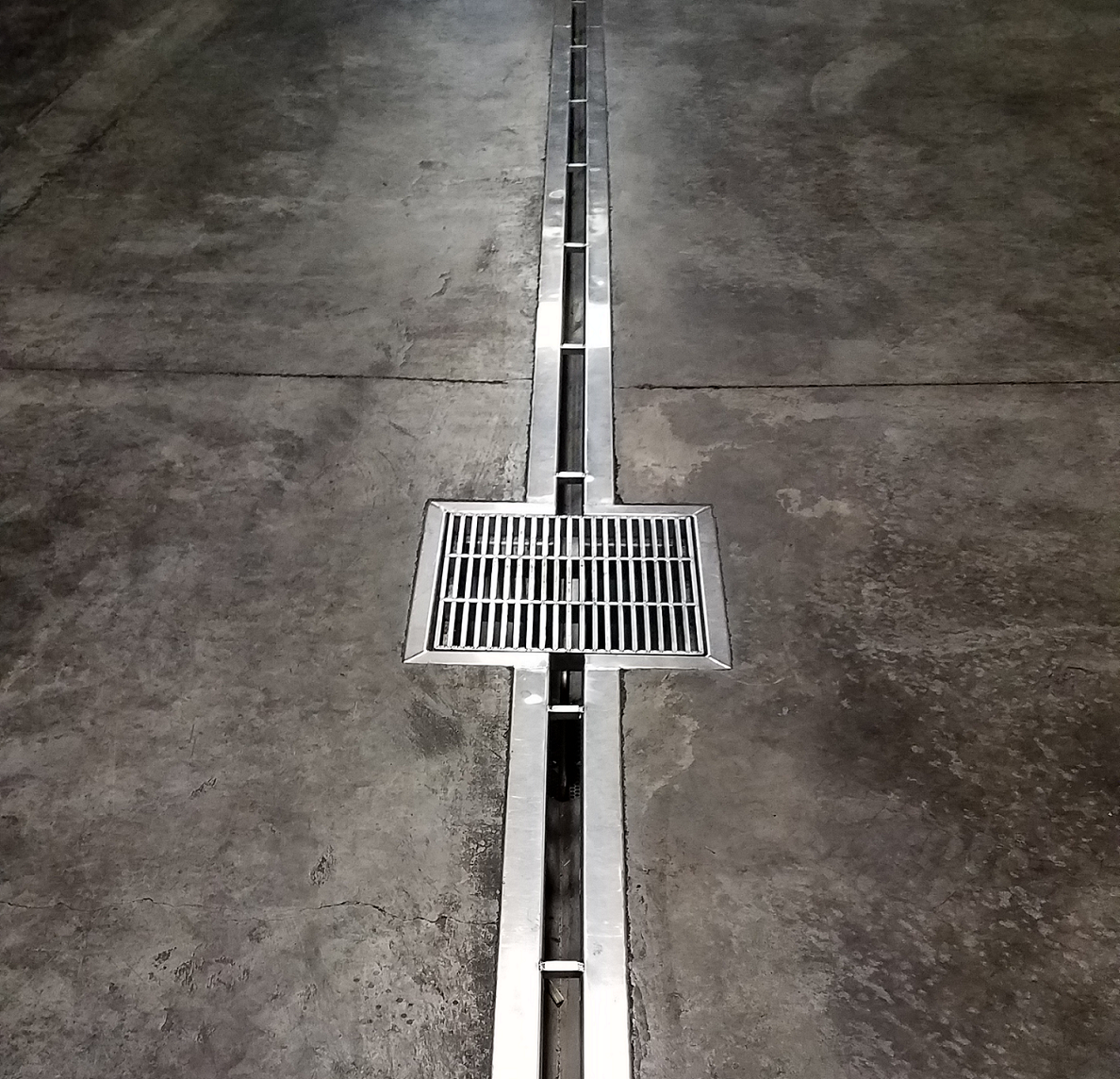 Drain envy! These are special made after a New Zealand design and are essentially a single piece of stainless steel that can be cleaned and theoretically sanitized!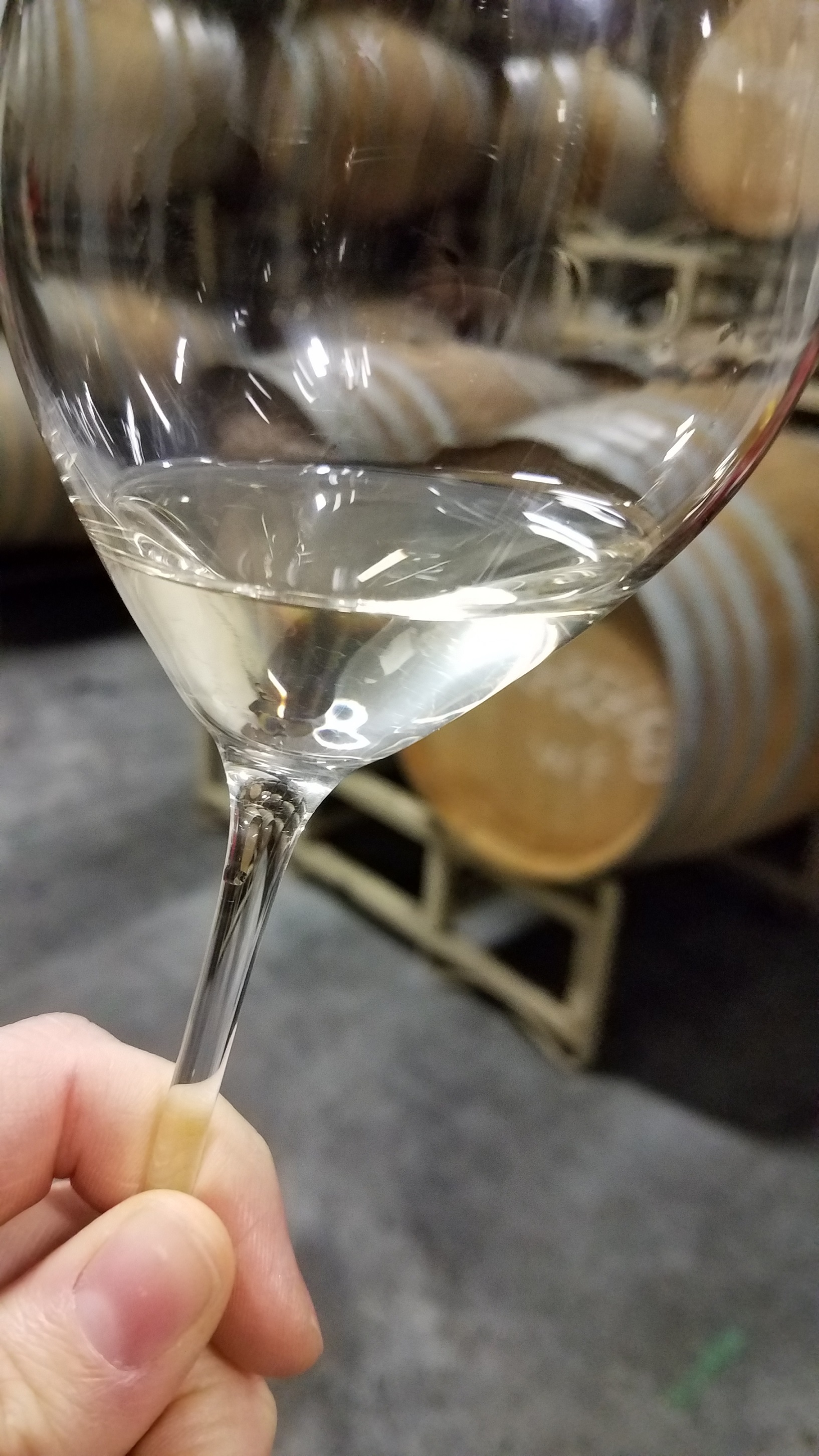 Just a little barrel sample of Pinot Meunier at Argyle.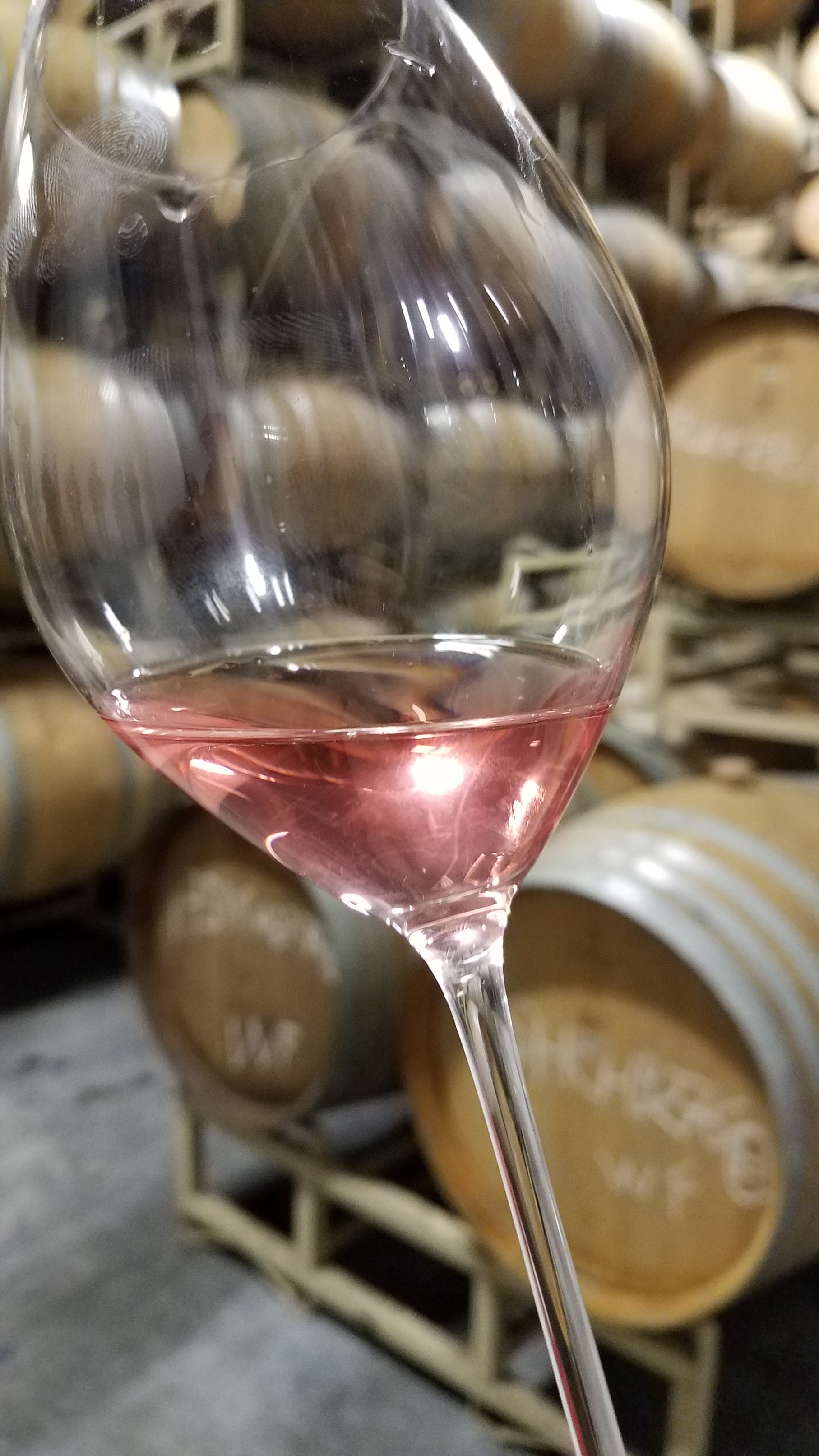 A barrel sample of Pinot Noir, check out that delicate color. As young winemakers we are always learning, and the seasoned winemaker at Argyle let us know that they expect their pink wines to become lighter at every stage of the winemaking process (after being pressed), from initial fermentation, to aging, to bottling, to riddling/disgorging.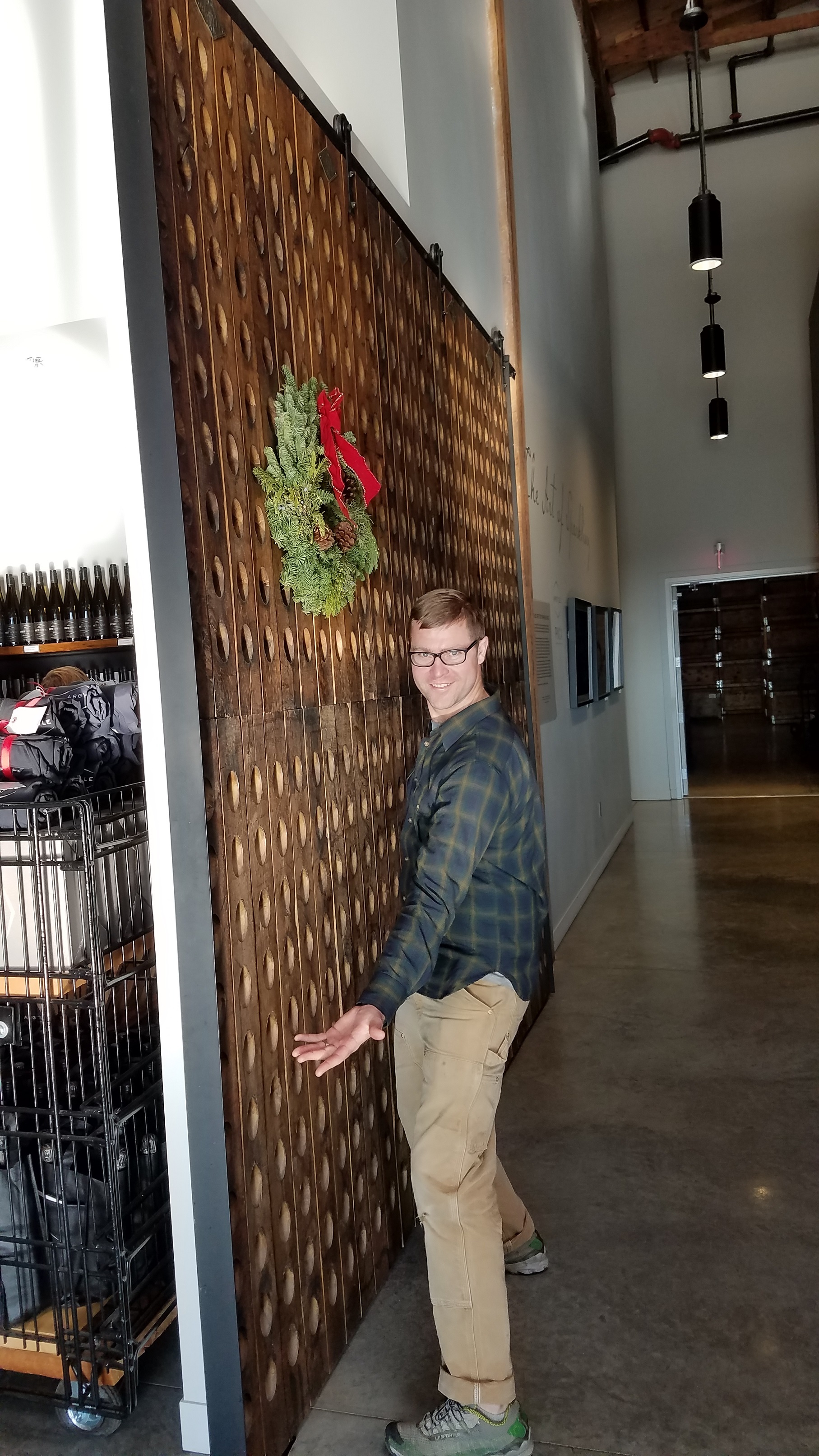 Marshall decided if we ever have too many riddling racks, we should make a giant barn door like this one at the Argyle tasting room!